In this article, we will try to show you some of the other appearing trends that significantly impact the cryptocurrency markets. We will share our opinion on how these trends and aspects may affect the value of virtual assets and shares in 2022 and the following years. The financial sector is the industry most impacted by blockchain technology. Among the recent trends are the tokenization of assets and the launch of
digital currencies. But also prominent applications include data security and
the use of smart contracts.
The large number of blockchain suppliers in North America has made it the dominant region in the global blockchain market. As the region has strong economic countries such as the US and Canada, it offers the most significant and advanced technological infrastructure. Even in terms of market size, North America is one of the major regional contributors to the global blockchain market. The presence of significant players in this region including IBM, AWS, LeewayHertz, and others is one of the primary drivers boosting the growth of the blockchain market in North America.
These days, Ethereum serves as the basis for an enormous number of blockchain projects, platforms, solutions, and tokens. Blockchain offers solutions that can help energy producers trade electricity without intermediaries and enable governments to run recycling programs. In addition to that, blockchain implementation simplifies supply chain management and traceability and even assists in monitoring, verifying, and reducing carbon emissions.
While many of these projects use similar (if not identical) programming languages, many of today's most popular chains do not. Since the introduction of Bitcoin in 2009, more than 1,000 new and unique blockchains have been launched. With that said, as the industry becomes more saturated – and developers gain more experience building dApps – the need for product-market fit is becoming increasingly important.
Blockchain Market
Axie Infinity is a "play to earn" game that many users play for profit. SecondLife and Decentraland are other examples of successful mixing of the world's blockchain and virtual reality applications. Although executives may not yet see the value of using blockchain for many business processes, more and more are embracing it as part of the online token-based economy. Specifically, they're building new revenue streams by selling digital products and assets through non-fungible tokens (NFTs). Although the financial industry is continuing its investments in blockchain technology, the sector is also facing increased scrutiny and skepticism following a rash of negative news. Our team has integrated such
essential features as exchange rates, market trends, statistics, and advanced
security standards into this platform.
BaaS platforms typically offer scalability features, allowing applications to handle increasing transaction volumes as needed. Additionally, BaaS providers often support multiple blockchain protocols, giving businesses the flexibility to choose the one that best suits their requirements. This too is one of the growing trends of blockchain technology in the year 2023 and there is the likelihood that it will continue to boom in the coming years.
Are you ready for the Upcoming Crypto Bull Run in 2024?
What's more, in September 2022, Ethereum finally completed the Merge to the Beacon Chain – the coordination mechanism responsible for the creation of new blocks, ensuring that they are valid, and distributing user rewards. The Merge allowed Ethereum to move from mining to staking, which ultimately resulted in the reduction of the platform's energy consumption by 99%. The Merge is expected to give birth to many new blockchain Blockchain Trends projects on the Ethereum platform. Decentralized exchanges offer many benefits, such as complete control over funds and private keys, security, privacy, and the ability to trade all kinds of tokens. DeFi also enables millions of people to enter the financial world and become investors, as DeFi products offer barrier-free entry options and thus make markets accessible to a wide range of people from different countries.
Instead, their products and services revolve around what are known as Decentralized Applications (aka dApps). Mehul Rajput is a CEO and Co-founder of MindInventory, a leading web and mobile app development company specialized in android and iOS app development. Delivering best solutions to its local and global clients it leads to better business all around. But it still has gained a prominent coverage in the blockchain market; it has a long way to go.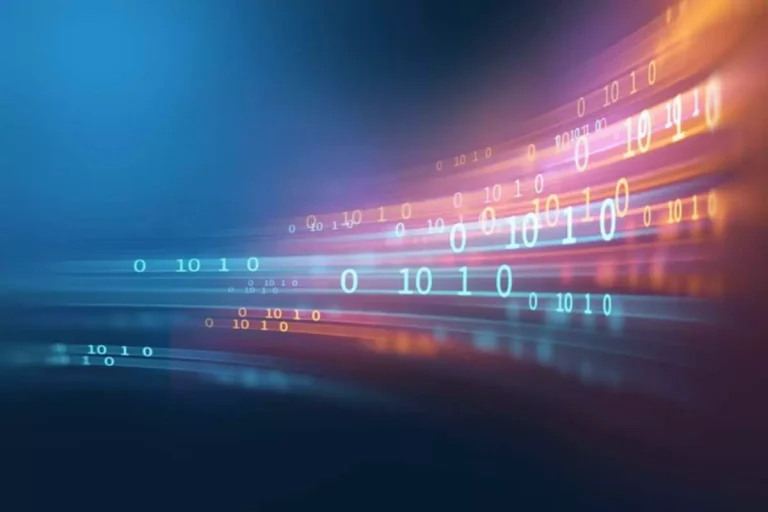 Based on the March ruling, all crypto transfers between citizens of EU countries "will have to include information on the source of the asset and its [recipient]". Because of that, many industry experts see regulation as being inevitable. Along the same lines, blockchain games now account for seven of the top 10 dApps (when measured by user count). Blockchain companies are seeing record investments from Venture Capitalists. Get a free excess of our exclusive research and tech strategies to level up your knowledge about the digital realm.
The electric vehicle charging tech market map
After the ransomware attacks, much attention was needed to strengthen the cyber security system and Blockchain will certainly act as a protective covering for cryptocurrencies. The upsurge in the number of Blockchain-based applications is merely indicating its bright prospect in the future. A new era of blockchain professionals was born, shaping the future of this transformative technology. https://www.xcritical.in/ Small and medium enterprises, previously daunted by Blockchain's complexities, found solace in BaaS. With the infrastructure and technical aspects handled by these tech behemoths, businesses could focus on leveraging Blockchain's benefits. These contracts are forms of digital documents that act as an agreement between two or more stakeholders on the terms and conditions for interactions.
Interoperability is one of the most important trends of blockchain in 2023 because it allows for the creation of a connected ecosystem where various blockchains can collaborate and leverage each other's strengths.
The world witnessed the first mention of blockchain technology in 2009 when Satoshi Nakamoto presented the idea of paperless money called Bitcoin.
In the secondary research process, various sources were referred to for identifying and collecting information for this study.
Because of that, SaaS and fintech companies place a heavy emphasis on monetizing their existing users to the fullest extent possible.
Blockchain helps these healthcare facilities provide safe patient care as well as speed up the vaccination process, thereby contributing to overall victory over the dangerous and destructive (and annoying) COVID-19. Blockchain-powered systems record information at every stage of vaccine delivery and it's impossible to change or delete it. This data includes times, schedules, transportation details and storage conditions, as well as information about the manufacturer and the recipient government agency. NFTs are non-fungible tokens, which means they are one-of-a-kind and not equivalent to each other. A single copy of a unique digital asset can be turned into an NFT and then sold, purchased, and collected.
An Overview of Blockchain Technology
The Estonian government is one of the early adopters of the blockchain technology in the European region. China's efforts to dominate the blockchain technology are highlighted by the volume of blockchain-related patents. Nearly 33,000 patents have been filed by China while the US filed over 10,000 patents. China is accelerating its applications to gain an enduring, first-mover advantage.
In 2021, the platform plans to introduce sharing, which would allow for increasing the scalability of the platform. Further upgrades will include the introduction of Verkle trees to optimize data storage and alleviation of network congestion by purging superfluous data. In April this year, Jesse Powell, Kraken's chief executive and co-founder, shared that the company was also considering making its public debut in 2022 through a direct listing. Instead of using a traditional IPO, Coinbase went public through a direct public listing. Coinbase hit the Nasdaq on April 14 and closed the day with a market cap of around $62 billion.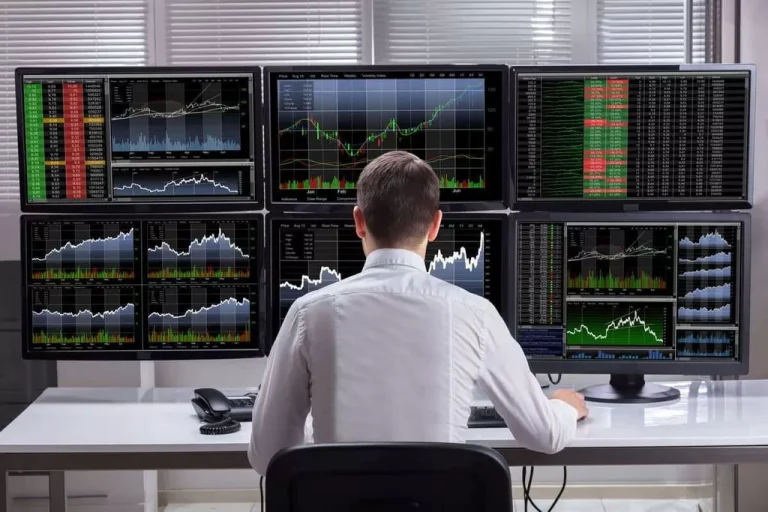 Blockchain ensures full transparency in the execution, storage, and management of data. The ledger stores the history of each and every operation executed on the channel by the involved parties so that data is easily accessible at the time of need as proof. Besides, over 95% of the global GDP is exploring CDBC, and 50 countries including Jamaica, Nigeria, South Korea, India, Russia, Japan, etc. are in the advanced phase of either pilot, development, or launch. With such fuss in the market, CDBCs have brought, it won't be wrong to say that it will be in trend in the upcoming years. Concerned about future-proofing your business, or want to get ahead of the competition? Reach out to us for plentiful insights on digital innovation and developing low-risk solutions.
The new research study includes pricing analysis, patent analysis, conference and webinar materials, key stakeholders, and market buying behaviour. Demand for blockchain technology in retail, banking and supply chain is expected to fuel market growth. Moreover, limited availability of technical skillset to implement blockchain technology may hinder the blockchain market growth. Blockchains can potentially use a lot of energy and create high levels of carbon emissions – this fact was behind Tesla CEO Elon Musk's decision to temporarily stop accepting Bitcoin in payment for his cars earlier in 2021. For this very good reason, during 2022, we are likely to see a great deal of emphasis on attempts to "greenify" blockchain.
Dolce & Gabbana and Nike have both created clothing and footwear that come with their own NFTs. And the metaverse concept – championed this year by Facebook, Microsoft, and Nvidia – brings plenty of opportunities for innovative NFT use cases. Moreover, the rise of decentralized finance (DeFi) and non-fungible
tokens (NFTs) has further demonstrated the potential of blockchain
technology. DeFi has created new opportunities for decentralized
lending, borrowing, and trading, while NFTs have revolutionized
digital ownership and provenance.